ROMANIA
Our most difficult trip (see: Ted's confiscated license) but so rewarding. We stayed in Cluj, where Eva and Miriam lived for a few years after liberation, but the highlights were the daytrips to their tiny hometown of Portz. Eva was greeted like a returning hero by the mayor and with heavy emotions by former neighbors. Most moving for us: Interviewing Eva in the little schoolhouse where the twins — the only Jews in the school — were brutally picked on; walking with Eva down the street where her family was carted out of town on the way to Auschwitz; and interviewing Eva's best childhood friend, Luci, who broke down at the memories. Really something.
Photo Gallery Title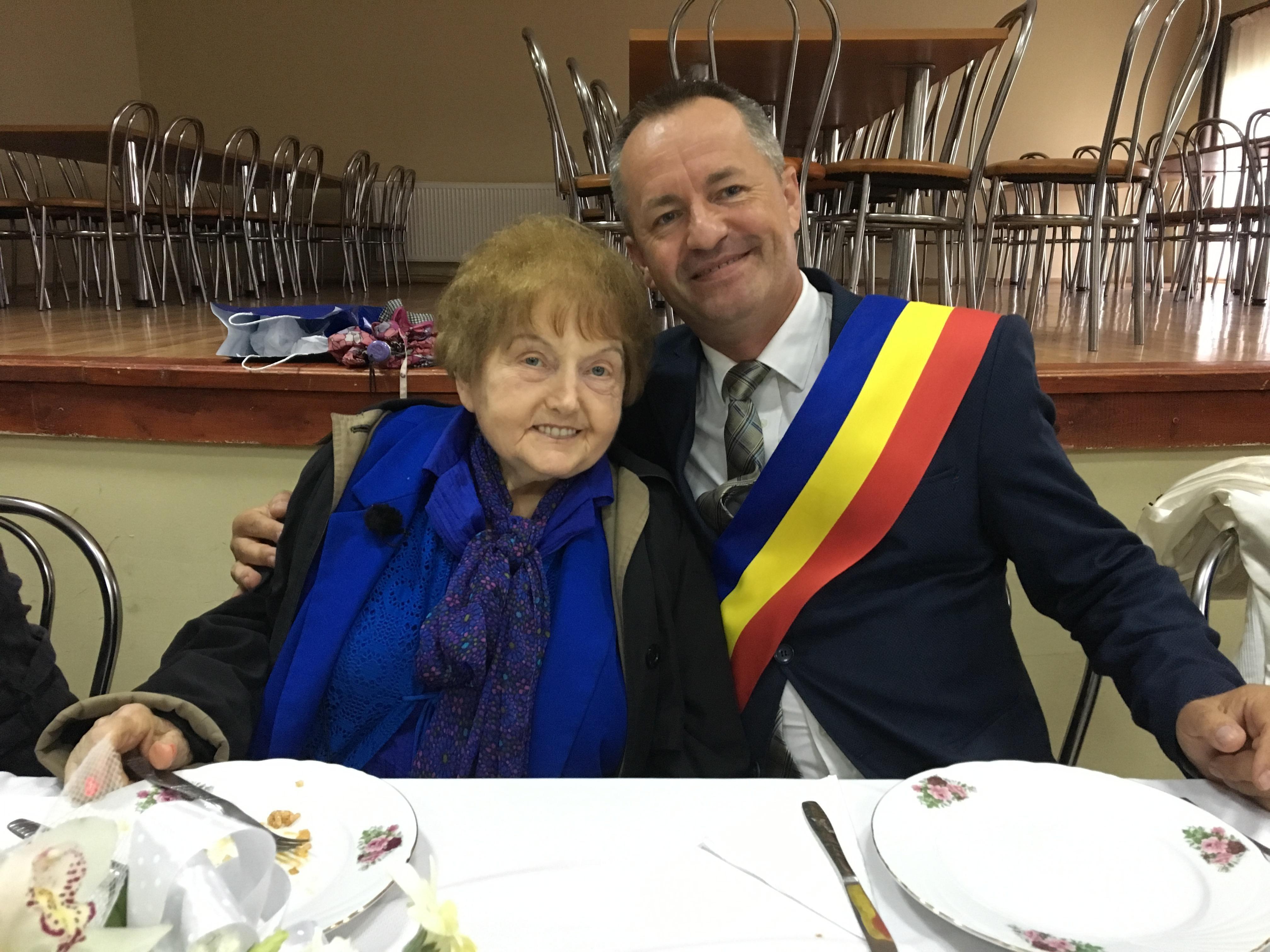 This is the description text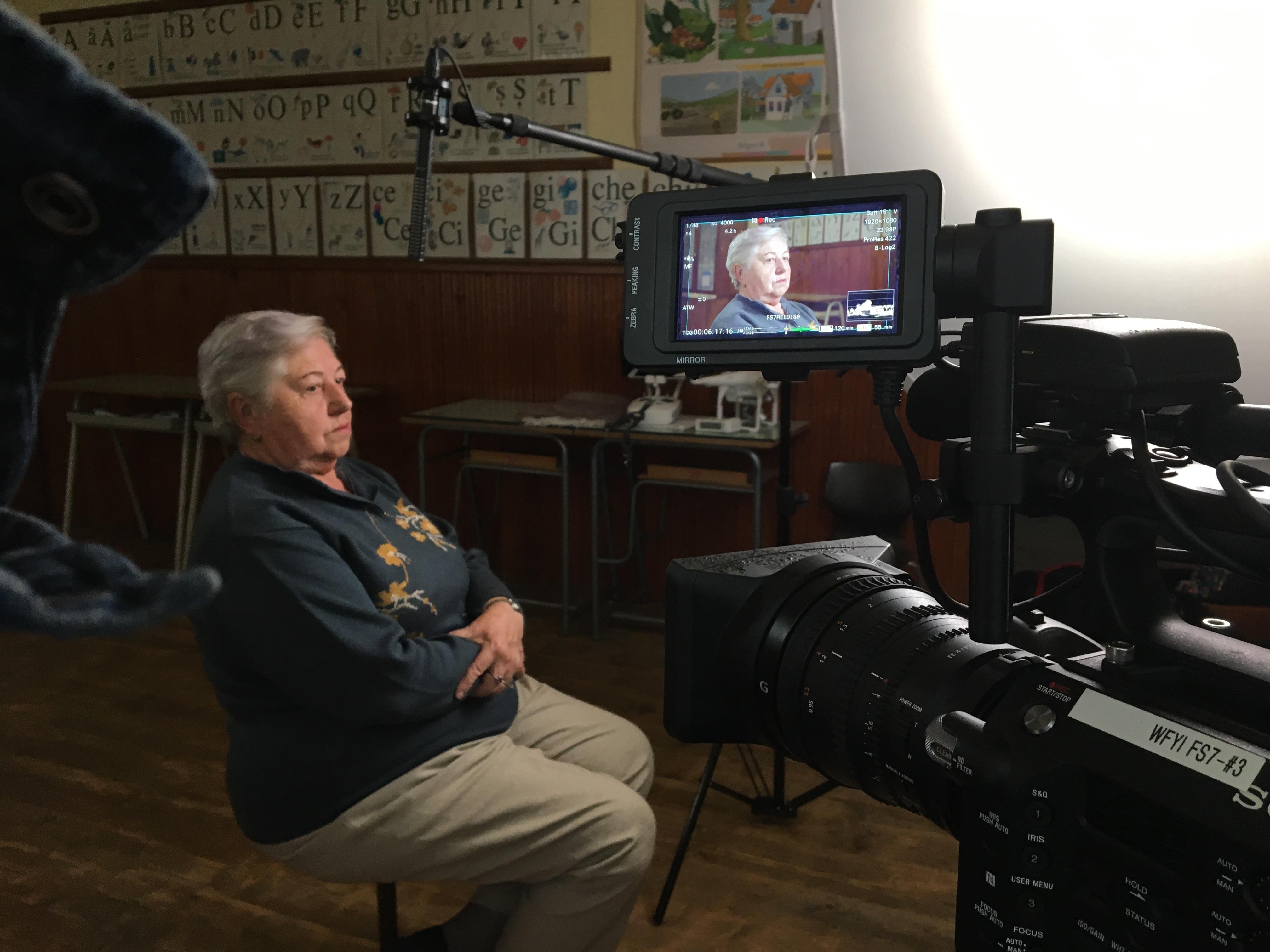 Eva's childhood best friend, Luci Pasca, heartbreakingly recalls the day the Hungarian Nazis paraded Eva and her family through their tiny hometown of Portz, Romania.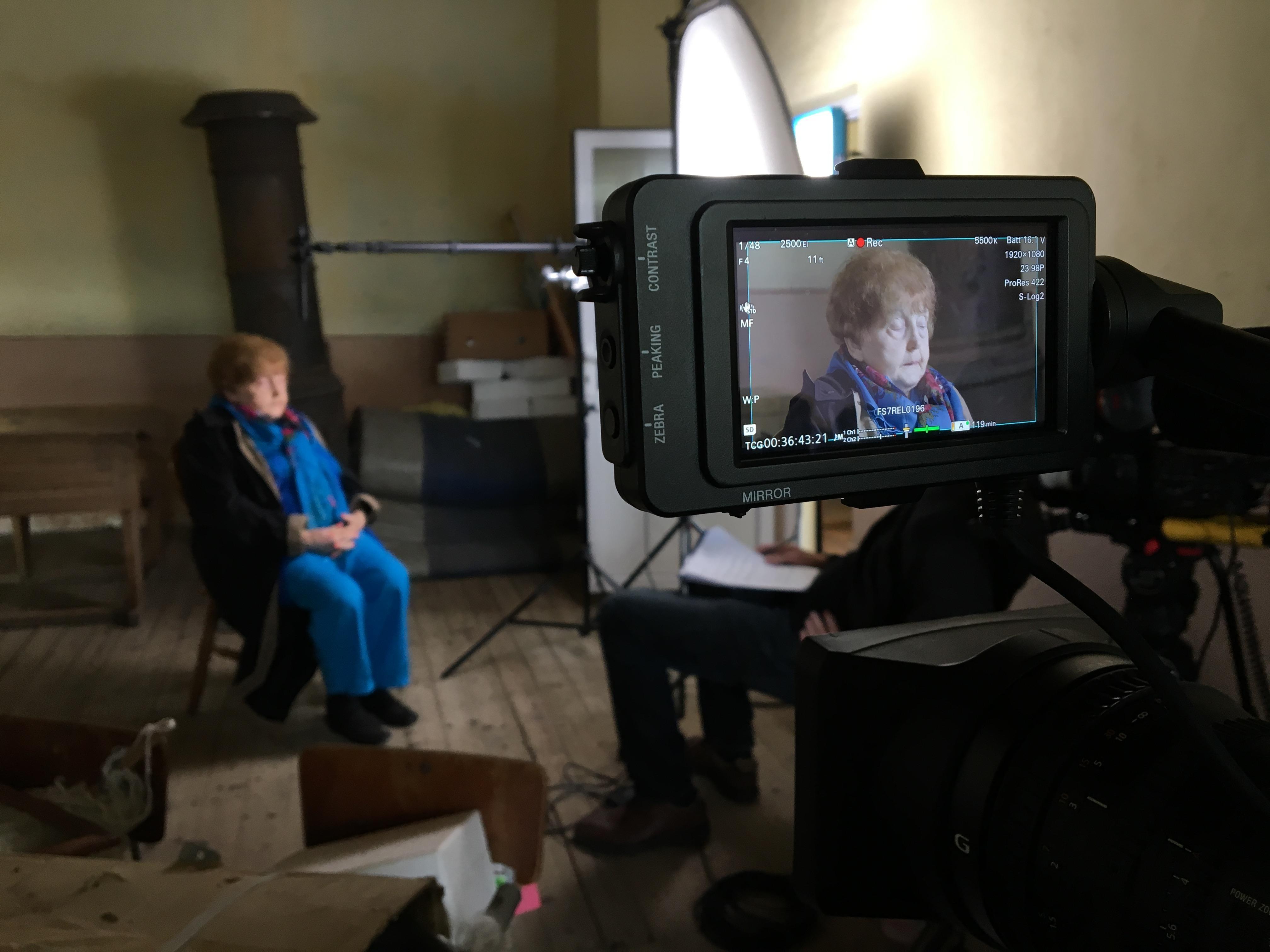 In her childhood schoolhouse, Eva recounts how she and twin Miriam were viciously bullied by classmates and teachers.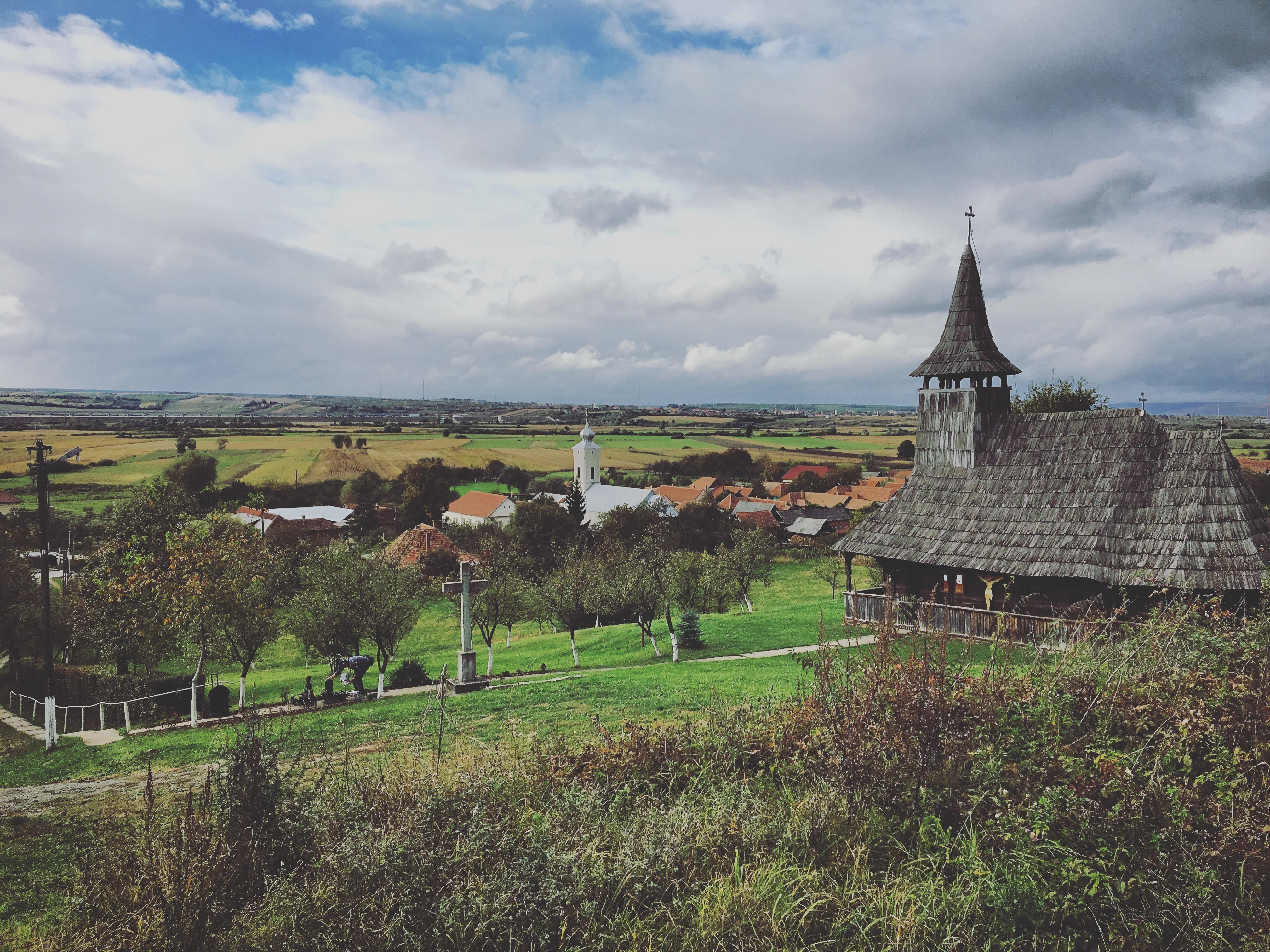 Looking down on Eva's hometown, picturesque Portz, Romania.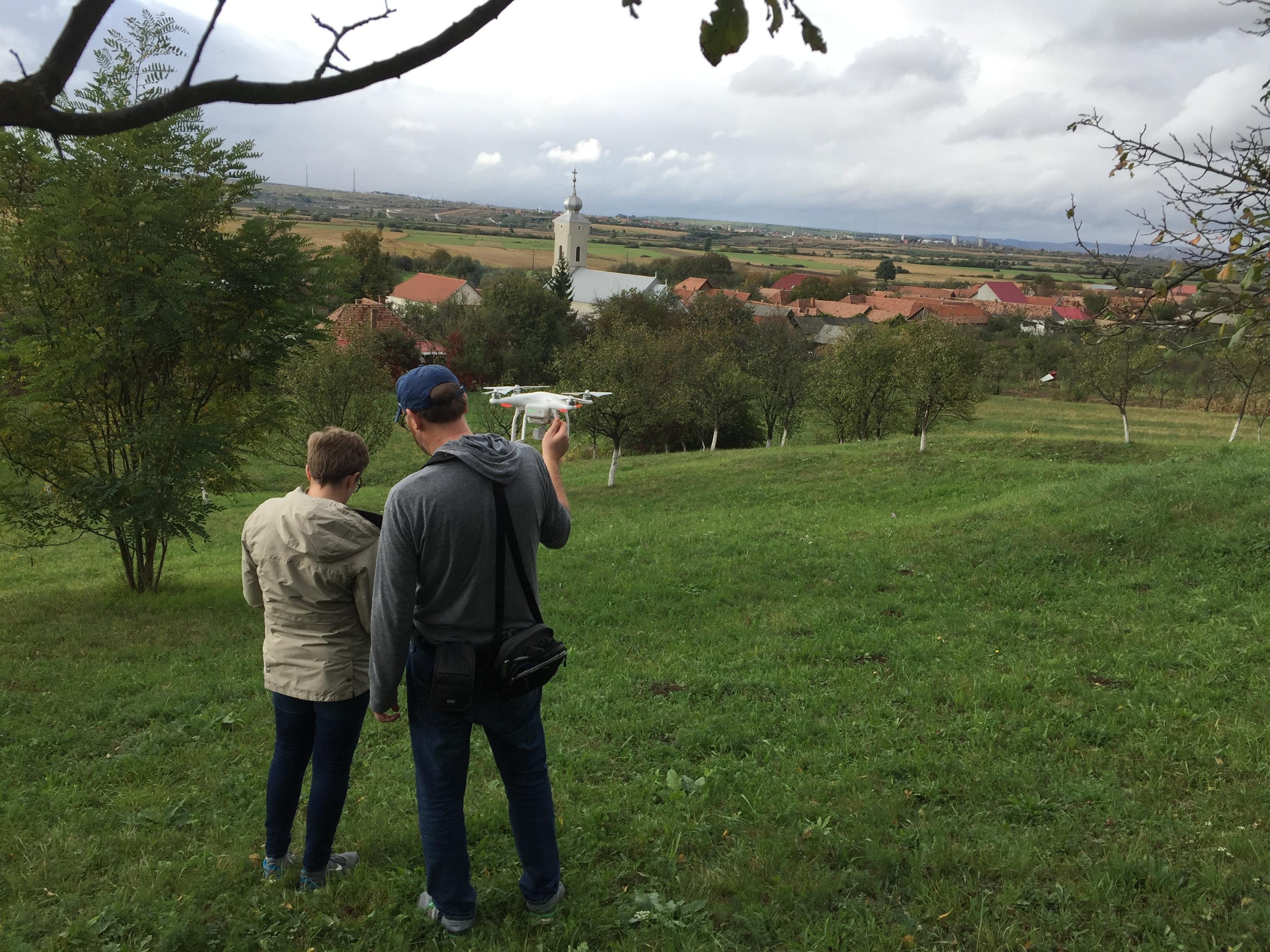 Mika Brown and Vinnie Manganello prepare to fly the drone over Eva's hometown.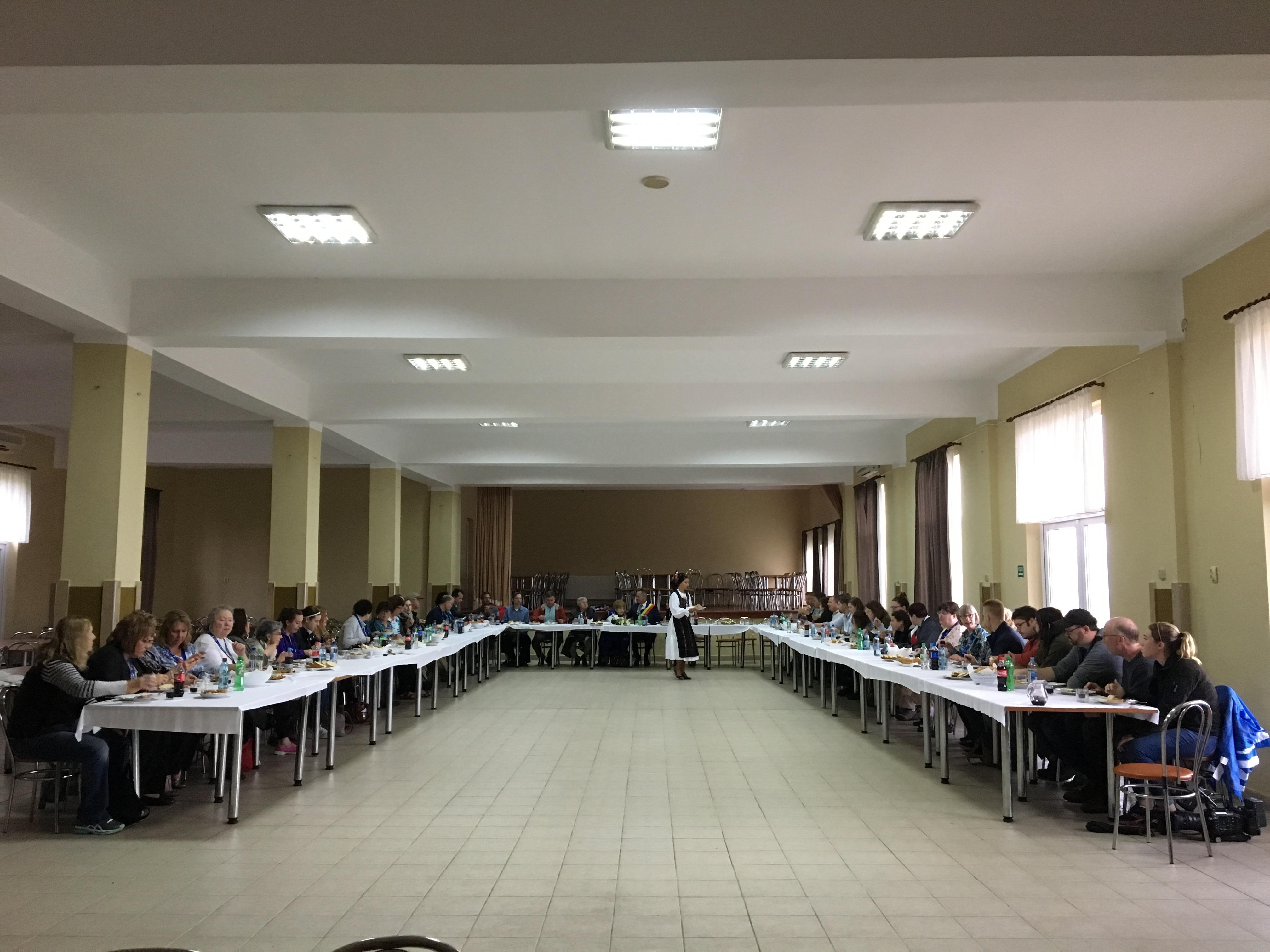 Eva and members of her tour enjoy a traditional Romanian meal prepared by the mayor's wife.